the_gubette
Hi! I wanted to let you all know about a CM case!fic fest that's starting up soon.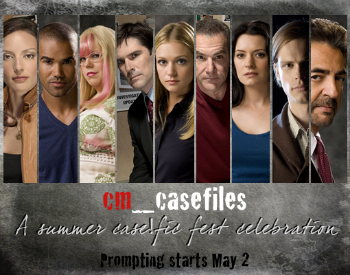 This fest will be for case-centric fiction. Though pairings are allowed, a case must be the focus of the story. A rules post will be up sometime this weekend.
There are several ways to participate in this fest. Prompting starts May 2. Anyone can submit a prompt, and later, anyone (and everyone!) is welcome to claim prompts for fiction. We hope to have some amazing participation!
Please join and watch

cm_casefiles
, and consider participating in the fest!
The

cm_casefiles
mods,

the_gubette
and

daftfear